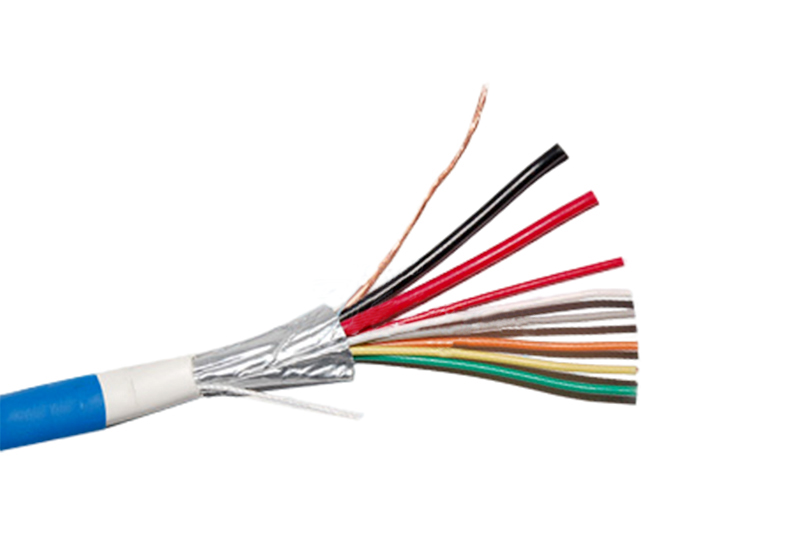 XF-A-20756022TJ

1.Model:UL Fire alarm cable - MD
2.Categories:Fire Alarm Cable
3.Certificates:UL, ETL, CE,CPR, RoHS
4.Length:100m,500m,500ft,1000ft
5.Packing:roll, wooden spool, carton, pallet
6.MOQ:10KM
7.Delivery time:Normally 15 working days
8.Port of Loading:NINGBO, SHANGHAI
9.Term of payment:T/T, L/C at sight, D/P at sight
Product info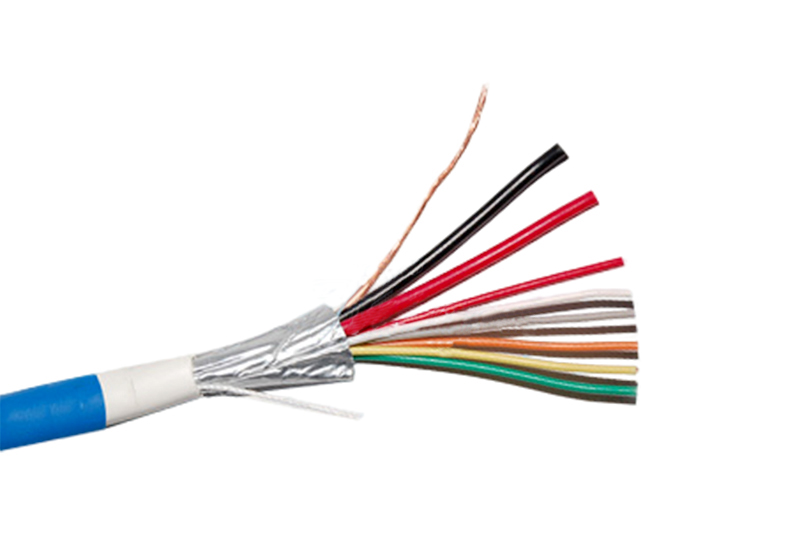 Construction
| | |
| --- | --- |
| Structure | 2*0.75+6*0.22 ( 2*24*0.2+6*7*0.2) shielded,Twin Jacket |
| Conductor | CCA (TC,BC,TCCA are available) |
| Cable core | 8C |
| Insulation | PVC |
| rip cord | yes |
| Shield | AL/foil |
| Drain wire | yes |
| Jacket | PVC , Twin Jacket |
Application:
These cables are used for installation in signaling and alarm system.
This is suitable for the connection of contacts, detectors and sensors,
infra-red as well as micro wave or mixed technology systems to the switch board
Standard packing:
100m/roll, 100m/box ; 100m/plastic spool; 300m/wooden spool
Item No.

Description

Conductor
Spec.

Insulation

Jacket

Packing

Nom.Thick(mm)

Nom.Diam.(mm)

Nom.Thick(mm)

Nom.Diam.
(mm)

XF-A-4022TJ

TC/BC/CCA/TCCA
Screened
Unscreened
Rip cord or No
Drain wire or No

2*16*0.2+2*7*0.2

1.5

1.05

4.2

5.2

Box
Coil
Drum
Paper reel
Plastic reel
Wooden reel

2*16*0.2+4*7*0.2

1.5

1.05

4.7

5.7

2*16*0.2+6*7*0.2

1.5

1.05

5.2

6.2

2*16*0.2+8*7*0.2

1.5

1.05

5.9

6.9

2*16*0.2+10*7*0.2

1.5

1.05

6.3

7.3

2*16*0.2+12*7*0.2

1.5

1.05

6.4

7.4

2*24*0.2+2*7*0.2

1.8

1.05

4.5

5.5

2*24*0.2+4*7*0.2

1.8

1.05

5

6

2*24*0.2+6*7*0.22

1.8

1.05

5.1

6.1

2*24*0.2+8*7*0.2

1.8

1.05

6.4

7.4

2*24*0.2+10*7*0.22

1.8

1.05

6.6

7.6

2*24*0.2+12*7*0.2

1.8

1.05

6.8

7.8



Key Features
These products are solid conductor or multi conductor cables that come in a shielded and unshielded version.
The variations are PVC, Plenum, shielded and unshielded which automatically puts this cable in at least
4 types of different applications. Standard ways of asking for it would be fire alarm cable, shielded fire alarm cable, FPLR cable
and FPLP cable which stated for Riser and Plenum.
Applications
▶ Hotels ▶ Theatres and cinemas ▶ Museums ▶ Hospitals ▶ Shopping centres
▶ Skyscrapers ▶ Offices ▶ Schools ▶ Airports ▶ Undergrounds and tunnels
▶ Railways stations ▶ Computer centres ▶ Alarm systems ▶ Traffic control systems
▶ Fire fighting system
Why chose us as your partner?
● Price: You can get ultimate reasonable factory price of the fire alarm cable itself from us!
● Service: You will enjoy best service from our export team on price for import and export, shipping time, documents and custom policy, which will save cost ultimately and create biggest value for you.
●Quality: Guarantee:You will received 100% quality pass testing before sending to our customers; also we are responsible for all products during it's normal lifetime.
RELATED PRODUCTS